Operational challenges impede the loan management process, impacting costs, business efficiency, customer relations and quality. Key domain challenges in operations include:
Expensive, error-prone manual processes with little automation across dispersed operating sites and locations
Credit losses resulting from the inadvertent release of loans and penalties
Scaling the business without adding to headcount
Responding to customers without easy access to current and historical collateral data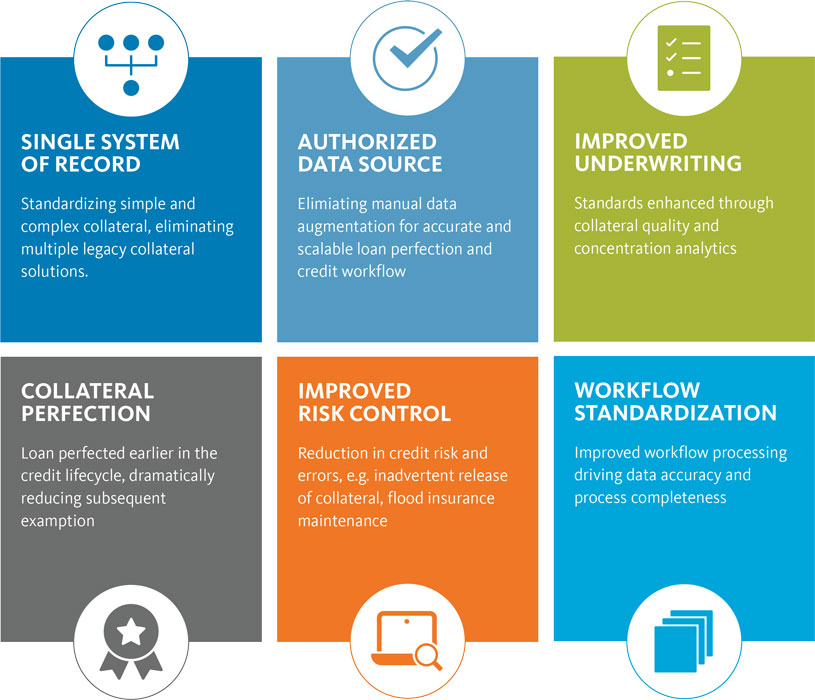 Overcome challenges to generate value from your banking book. Broadridge helps banks achieve real benefits and substantial cost reductions across the operational agenda with Rockall COLLATE, including:
Up to 40% reduction in cost of effort for loan collateral perfection, monitoring and release
Up to 10% FTE reduction in daily collateral and document operations
Reductions in the cost of data remediation and elimination of costly, repetitive cleansing cycles
Find out how to reduce operational costs — and get ready to get more value from your banking book.