Grow revenues with our proven, partner-ready solutions
.
We provide partners and clients with more ways to navigate risk, optimize operations, drive revenue and deliver a better customer experience.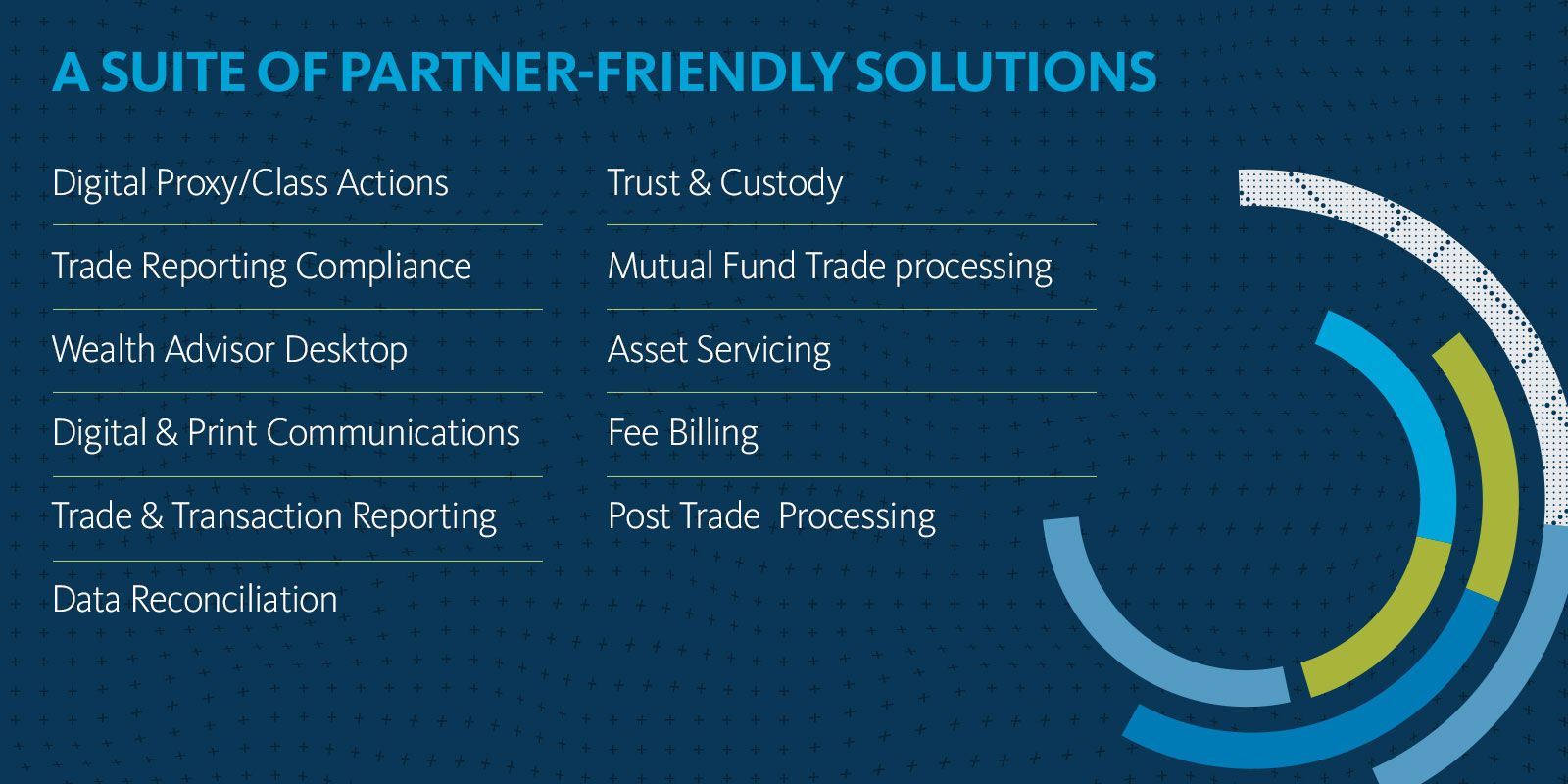 Together, we can solve for today— and tomorrow
.
We help our partners and clients apply next-gen technologies to transform their business and get ready for what's next.

Machine learning and predictive intelligence enhance the investor-client experience, streamline data reconciliation and automate fixed income trading.

With both private and public cloud solutions, we bring agility and control to asset servicing, customer communications and a host of processing solutions.

Peer-to-peer connections add transparency and effi ciency to repurchase agreements, shareholder disclosures, proxy reconciliation and more.

Identify new growth opportunities through predictive analytics and insights with our leading-edge data aggregation and management platform
Turn our scale to your advantage
.
Our unique vantage point from the center of the financial service industry enables deeper insight, mutualized costs and more confident decisions.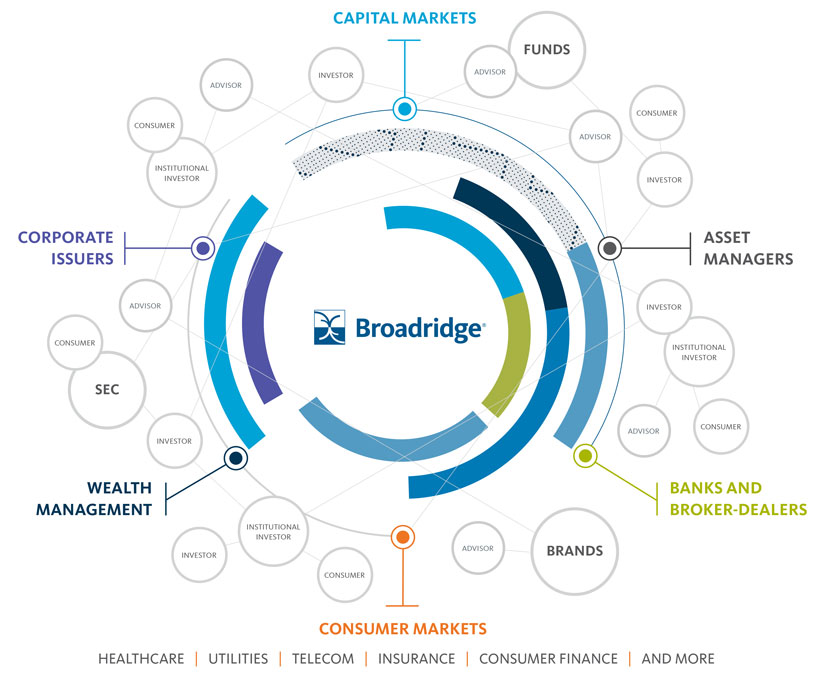 Work With a Global Fintech Leader
We see what's coming because the industry runs through us. As our partner, you can harness a broad range of solutions designed to help clients navigate risk, optimize operations and deliver a better customer experience. At every step, we'll work side by side to understand, anticipate and exceed your business needs.