table head
Table of Contents
Previous editions
Welcome to our quarterly newsletter. How can innovative technologies help evolve your business? How do you plan for new regulation and market change? What do the challenges of tomorrow look like?
Getting ready for what comes next is a key theme throughout this quarter's content.
We have just launched a new report in collaboration with Kapronasia which takes a look at key challenges, opportunities and potential for the future across Asia Pacific markets today. Don't miss out. Download the report below.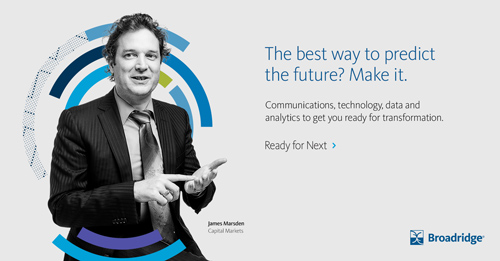 LEARN ABOUT THE WAYS WE HELP COMPANIES TRANSFORM THEIR BUSINESS
The Future of Financial Markets in Asia Pacific
Covering the challenges and opportunities brought on by regulation, new technologies and competitive pressure, our latest white paper with Kapronasia takes a look at how Asia's market landscape is evolving. It provides examples of how some businesses are taking advantage of blockchain and AI, and provides suggestions for how to stay relevant in a changing environment.
Japan Tops Asia's Fund Market in Q2
Our latest quarterly FundFlash report shows $8.5bn flowing into long term onshore Asian funds in Q2. Japan is leading the way in Asia's fund market with net sales of US$6.7B thanks to the popularity of ETFs. Across Asia five of the six top-selling funds were in fact ETFs and in Hong Kong four of the top 10 funds are China-focused ETFs. Despite this trend, $5bn went into Mixed Assets Dynamic funds and in Singapore actively-managed funds lead the way. Discover more in FundFlash Asia.
Keeping Up with Today's Competitive Market Place
The evolving regulatory landscape and consequences of geopolitical change are creating intensifying pressure for capital market firms. Philip Taliaferro, Head of Strategy for EMEA/APAC, discusses some of the regulatory obligations that are most impacting firms and the strategies they are implementing to overcome operational challenges.

WATCH THE VIDEO
Innovations in Blockchain and Artificial Intelligence
In June we made a big announcement about our global proxy pilot with Santander, in collaboration with JP Morgan and Northern Trust. Our blockchain solution allowed Santander to enhance transparency across the vote lifecycle at a much quicker pace, bringing valuable advantages for investors, issuers, agent banks and custodian banks.

LEARN MORE
Asia Pacific Insights
A home for all the latest market trends, insight and analysis for Asia Pacific, from our unique vantage point at the centre of the financial industry.
Events
Meet us at upcoming Broadridge events and industry conferences across Asia Pacific:
FundForum Asia, 3 – 5 September, Hong Kong
Sibos, 22 – 25 October, Sydney: Meet us at Sibos to discuss your organisation's growth, compliance, risk and governance strategies. This year, Vijay Mayadas, Corporate Vice President, Global Fixed Income and Analytics, will lead an Open Theatre session on applying innovation to transform post-trade technology and operations.
Singapore Fintech Festival, 12 – 16 November, Singapore: we're excited to be a major sponsor again at this year's event.
Recent Press Releases
Broadridge Asia Pacific
Follow our new pages on LinkedIn and Twitter to stay up to date with Broadridge's Asia Pacific thought leadership, events and analytics, as well as relevant stories from across the industry.
FOLLOW US ON LINKEDIN

FOLLOW US ON TWITTER
For questions or feedback about the content in this edition, don't hesitate to get in touch.