---
Business leaders want information and insights that will enable them to be more efficient and productive. They need to know where their best opportunities are and how to capitalise on them. And, they want to ensure they have their resources aligned against the right clients and customers.
As a result of the solutions we provide to companies around the world, Broadridge manages massive amounts of data that clients leverage to enhance their operations, distribution and corporate governance insights. Clients turn to us to gain the critical perspective they need to make better, more informed decisions that enable them to become more efficient and productive.
Broadridge sits in the centre of the financial services industry. Firms use our solutions to enhance and integrate tracking of transaction, trade and position data. They benefit from full transparency and real-time reporting capabilities, creating value for internal stakeholders and external clients.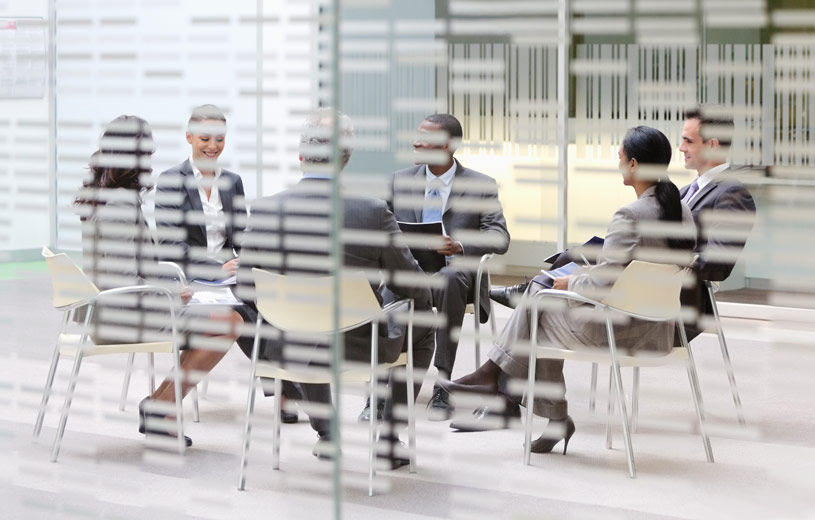 Improving the way companies engage with shareholders and customers
As the leading third-party processor of shareholder communications and proxy voting, Broadridge processes over 600 billion shares at over 12,000 meetings. Clients trust us for insights and data to simplify shareholder management, more efficiently navigate regulatory and compliance requirements and gain further insight into share ownership, voting behaviour and corporate governance analytics to better engage shareholders.
---
Fuelling enhanced market intelligence to asset managers
Through our communications and technology and operations solutions, Broadridge tracks and reports the flow of assets through a wide-ranging and complex distribution landscape. Our data and analytics bring unique insights and performance tracking to asset managers. They turn to us to gain transparency into the details of product distribution that enable them to make strategic decisions about their business and focus their resources on the right distributors and products.