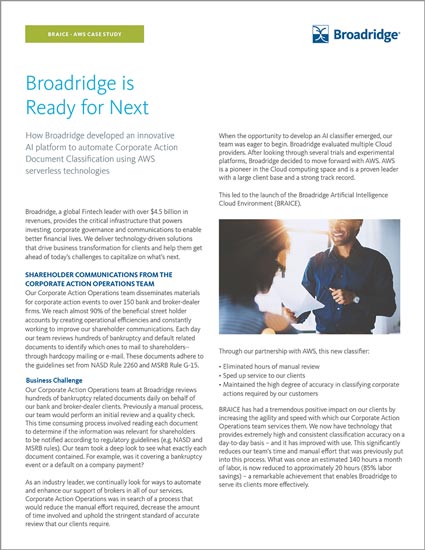 As an industry leader, Broadridge continually looks for ways to automate and enhance our support of brokers in all of our services. Our Corporate Action Operations team was in search of a process that would:
Reduce the manual effort required.
Decrease the amount of time involved.
Uphold the stringent standard of accurate review that our clients require.
This case study covers how Broadridge worked with Amazon Web Services (AWS) to build a machine learning solution to streamline and automate the highly manual corporate actions process that:
Eliminated hours of manual review.
Sped up service to our clients.
Maintained the high degree of accuracy in classifying corporate actions required by our customers.