Work With a Global Fintech Leader
We see what's coming because the industry runs through us. As our partner, you can harness a broad range of solutions designed to help clients navigate risk, optimize operations and deliver a better customer experience. At every step, we'll work side by side to understand, anticipate and exceed your business needs.

Creating an end-to-end solution for shareholder communications
Integration between Workiva, the leading cloud-based SEC reporting solution, and our printing and distribution services creates a secure, straight-through process for developing, designing and delivering required shareholder communications. The combined solution helps improve accuracy, save time and reduce costs. Learn more.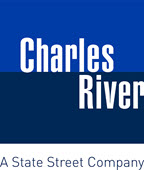 Enabling the buy side to manage risk and ensure accuracy despite reduced settlement times
With reduced settlement times, asset managers must manage settlement risk while ensuring accurate records. Leveraging our message transformation and SWIFT connectivity capabilities, Charles River clients can now connect to the SWIFT network via a high-quality SWIFT compliance service. Learn more.

Delivering efficiency and security for file sharing and collaboration
Virtual Data Rooms (VDRs) are critical in the planning and execution of initial public offerings, mergers and acquisitions, and other strategic events. With SmartRoom's VDR technology, Broadridge now supports the entire range of transactional processes. Learn more.