---
Business leaders want information and insights that will enable them to be more efficient and productive. They need to know where their best opportunities are and how to capitalize on them. And, they want to ensure they have their resources aligned against the right clients and customers.
As a result of the solutions we provide to companies around the world, Broadridge manages massive amounts of data that clients leverage to enhance their operations, distribution and corporate governance insights. Clients turn to us to gain the critical perspective they need to make better, more informed decisions that enable them to become more efficient and productive.
Broadridge sits in the centre of the financial services industry. Firms use our solutions to enhance and integrate tracking of transaction, trade and position data. They benefit from full transparency and real-time reporting capabilities, creating value for internal stakeholders and external clients.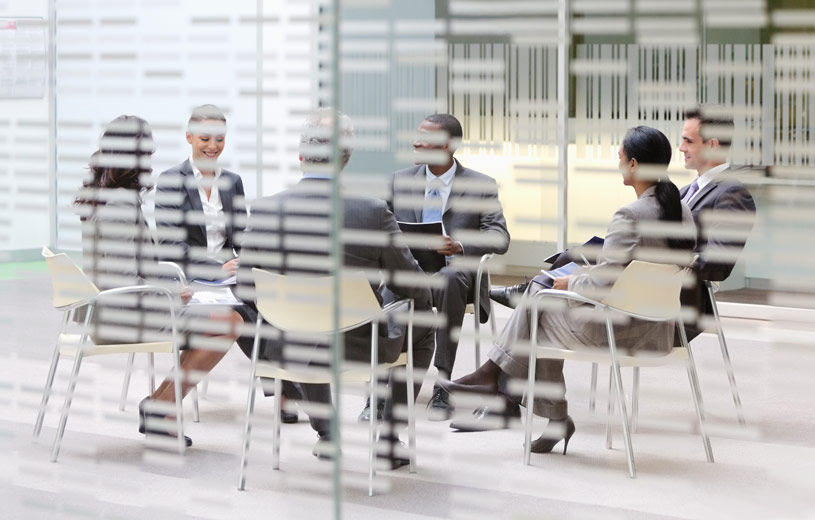 Improving the way companies engage with securityholders and customers
As the leading third-party processor of securityholder communications and proxy voting, Broadridge processes over 600 billion shares at over 12,000 meetings. Clients trust us for insights and data to simplify securityholder management, more efficiently navigate regulatory and compliance requirements, and gain further insight into share ownership and voting behavior to better engage securityholders.
Businesses rely on Broadridge to help them deliver essential communications to customers. Using our solutions, over 5,000 brands are able to improve their interactions with customers using omni-channel communications that support the customer journey, while increasing satisfaction, loyalty and retention. Our communication performance tools and insights enhance how businesses interact with clients, maintain visibility and meet industry standards and regulatory requirements.
---
Delivering insights to wealth managers
Broadridge provides data solutions and market intelligence to the wealth management industry. Our efforts to expand insights provide increased data granularity, transparency, sophisticated predictive analytics, data aggregation and market coverage for leading firms.
Advisors are better equipped to target and personalize communications, grow their business, provide better advice and improve investment outcomes.
Wealth managers are able to gain customer insights and enhanced performance reporting, track and audit representative activity, flow data seamlessly to third-party applications and beat competitors to key insights.
The result? Better client experiences, improved customer engagement, more efficient wealth management operations and more effectively run advisor practices leading to growth in assets under management.
---
Fueling enhanced market intelligence to asset managers
Through our communications and technology and operations solutions, Broadridge tracks and reports the flow of assets through a wide-ranging and complex distribution landscape. Our data and analytics bring unique insights to asset managers. They turn to us to gain transparency into the details of product distribution that enable them to make strategic decisions about their business and focus their resources on the right distributors and products.