Emerging technology will help increase efficiency, transform the customer experience and create new revenue opportunities.

Value creation is the marker for measuring success.

Key innovation strategies: internal incubation and outside partnerships.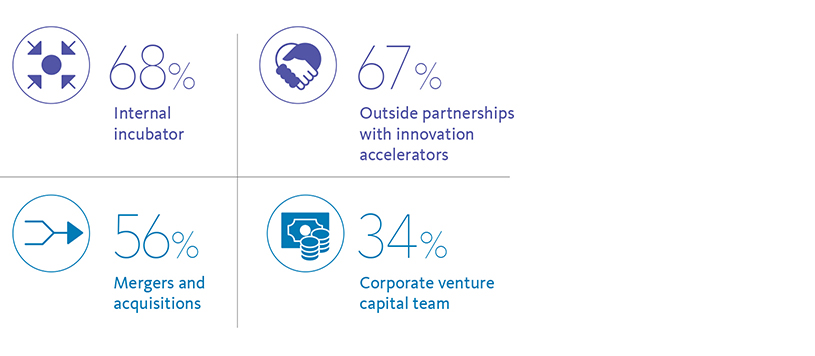 Nearly 80% of executives say that less than half of their firm's innovation projects succeed.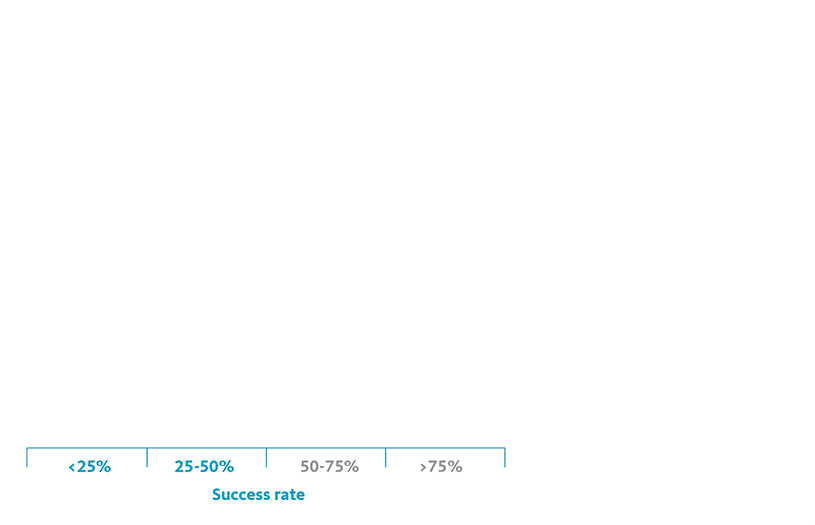 Biggest obstacles to technology transformation? Access to talent, legacy systems and cultural inertia.

Leaders look to a wide range of sources to keep up with next-gen technology trends.

Technology transformation has never been more important.

About The ABCDs of Innovation®
Broadridge helps clients understand and apply next-gen technologies by simplifying the complex to help them be Ready for Next. We call this The ABCDs of Innovation®.
The ABCDs of Innovation includes a focus on AI, blockchain, the Cloud and digital–as well as the underlying data and analytics that makes them more powerful.