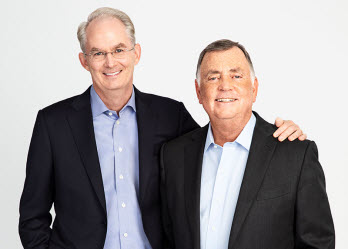 "On behalf of the Board, I am pleased to announce that, as part of a long-planned and well-orchestrated succession process, Tim Gokey will become the next Chief Executive Officer of Broadridge," said Mr. Brun. "Tim has been instrumental in creating and executing strategies that have driven significant growth for Broadridge over the past eight years, and he is the right person to lead Broadridge into the future.
"I am also pleased that Rich Daly will remain actively involved as Executive Chairman. Rich founded our Investor Communications business and has been CEO since Broadridge became an independent company in 2007. We're fortunate to be able to continue to benefit from his deep knowledge and passion," Mr. Brun added.
"Tim Gokey is one of the most committed and capable leaders in Fintech," said Mr. Daly. "He has a proven track record and has been an invaluable partner as together we have transformed Broadridge into a leading global Fintech company. He led the turnaround of our GTO business and is the primary architect of the long-term growth strategy we presented last December at our Investor Day. He has a deep understanding of our clients and has been a champion of our corporate culture and values. I am confident that Tim will build on our strong momentum in the marketplace and lead Broadridge to its next phase of growth."
Mr. Gokey, 57, joined Broadridge in 2010 to lead the Company's growth initiatives. He was named Chief Operating Officer in 2012 and President in August 2017. In those roles, he led the sustained development of the Governance, Capital Markets, and Wealth Management businesses. He was also responsible for the expansion of Broadridge's capabilities through organic investments and tuck in acquisitions that have positioned Broadridge as a global Fintech leader.
Prior to joining Broadridge, Mr. Gokey was President of the Retail Tax business at H&R Block, where he had a strong record of innovation and profitable growth. Previously, he spent 13 years at McKinsey and Company, where he led McKinsey's North American Financial Services Sales and Marketing Practice and served as trusted advisor to the senior management teams at leading clients in the financial services industry. Mr. Gokey serves on the Board of C.H. Robinson, a leading third-party logistics provider. A Rhodes Scholar, Mr. Gokey holds a doctorate in Finance from Oxford University as well as a joint Bachelor's degree in Engineering and Public Affairs from Princeton University.
"I am both humbled and excited to lead Broadridge on its next stage of growth," said Mr. Gokey. "Broadridge's more than 10,000 associates deliver exceptional client outcomes every day. Together, we have a tremendous market opportunity to help our clients drive results while continuing to deliver top quartile total shareholder returns through disciplined capital allocation and a long-term focus. We will build on our position as a Fintech and innovation leader by continuing to invest for the long term in our technology platforms, broaden our product set and deliver network value to our clients.
"I am also honored to be succeeding Rich Daly and delighted that he will remain at Broadridge as Executive Chairman," Mr. Gokey added. "In his new role, Rich will lead the Board and support several important regulatory initiatives for which he has enormous passion, including digital and retail investor engagement."
Since becoming a public company in 2007, Broadridge has significantly enhanced its solution set, technology platforms, and global reach. Over that time, Broadridge has grown from 4,000 to more than 10,000 associates and its revenues have more than doubled to $4.3 billion. That growth has been rewarded by investors. Its market capitalization has increased from $2.7 billion to $15.9 billion, generating annualized total shareholder returns of 21%. The Company was added to the S&P 500 in June 2018.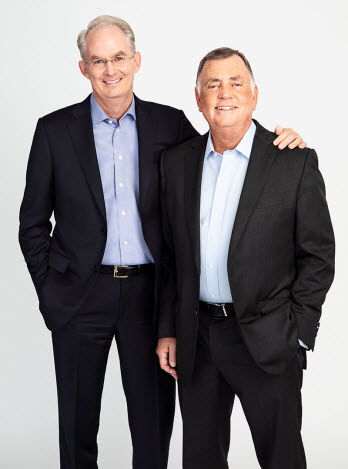 Forward-Looking Statements
This press release and other written or oral statements made from time to time by representatives of Broadridge may contain "forward-looking statements" within the meaning of the Private Securities Litigation Reform Act of 1995. Statements that are not historical in nature, and which may be identified by the use of words such as "expects," "assumes," "projects," "anticipates," "estimates," "we believe," "could be" and other words of similar meaning, are forward-looking statements. These statements are based on management's expectations and assumptions and are subject to risks and uncertainties that may cause actual results to differ materially from those expressed. These risks and uncertainties include those risk factors discussed in Part I, "Item 1A. Risk Factors" of our Annual Report on Form 10-K for the fiscal year ended June 30, 2018 (the "2018 Annual Report"), as they may be updated in any future reports filed with the Securities and Exchange Commission. All forward-looking statements speak only as of the date of this press release and are expressly qualified in their entirety by reference to the factors discussed in the 2018 Annual Report.