A Diverse Workforce…
As a leading provider of technology, communications and data and analytics solutions to businesses around the world, Broadridge must have the ability to understand, embrace and operate in a multicultural environment. Every person has unique strengths which, when fully appreciated and embraced, allow each individual to perform at his or her best and the organisation as a whole to prosper. Our goal is to ensure our associates at every level better represent the diversity of the clients we serve and communities in which we work.
Diverse Representation and Recruitment
Fostering a diverse workforce requires action and commitment. We have a clear roadmap to meet our diversity goals and provide opportunities for new and existing associates. This includes growing our pool of diverse talent by hiring and promoting qualified candidates from a variety of underrepresented backgrounds—especially women, people of colour, those in the LGBTQ community, and veterans—and creating an environment that allows everyone to perform at their best.
---
…and an Inclusive Environment
Broadridge is a place where each of our associates can bring their full self to work every day. We are stronger and more innovative when we give everyone their due respect and embrace each other's similarities, differences and unique perspectives. By providing our associates the tools and support they need to perform at their best and demonstrating that their contributions are valued, Broadridge fosters a culture of empowerment where everyone can succeed.
Learning and Development
In order to truly benefit from a diverse and inclusive workforce, we must provide opportunities to improve cultural competence. Broadridge delivers educational opportunities such as formal classes, training programmes, peer groups and events such as our popular Broadridge Cultural Week, which gives our associates an opportunity to learn about and build on the varying cultural and community norms of our colleagues and clients.
All Broadridge leaders belong to peer groups that meet eight times a year to share their personal leadership experiences, increase awareness and shape company policy by discussing and recommending inclusivity best practices.
See the Broadridge Inclusiveness Pledge.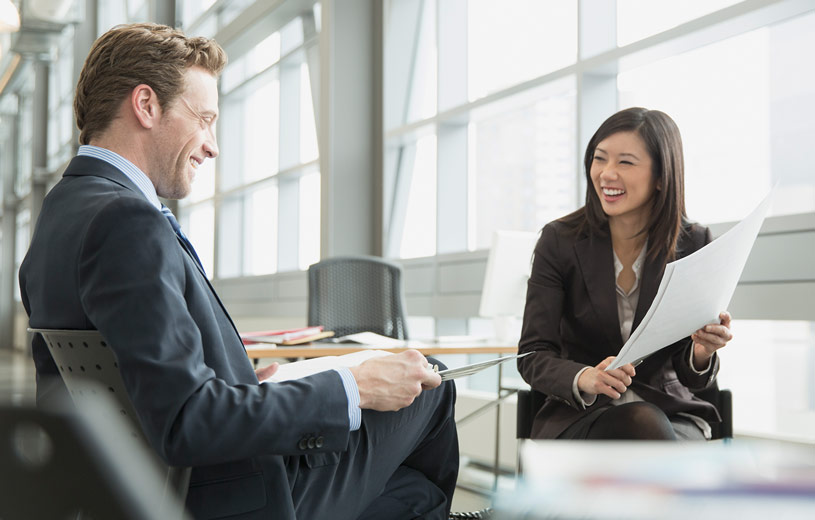 "For Broadridge to be successful, our associates must reflect the diversity of the communities and cultures in which we operate. That means we must attract, retain and motivate people from many backgrounds and perspectives; being diverse is not optional, it is imperative."
Associate Networks
Broadridge supports a number of associate-led networks where associates with similar backgrounds and interests can find peer support, shape company policy and culture, receive mentorship from senior members and develop their careers. While associate networks each have a specific focus, membership is open to anyone at Broadridge. Our growing list of networks includes:
The Women's Leadership Forum (WLF)
The WLF and its multiple chapters across Broadridge work to highlight and support the perspectives of women, advance the careers of female associates and address existing barriers to achievement in the workplace.
B.Pride
B.Pride is a support network and career advancement group for lesbian, bisexual, gay, transgender, and allied Broadridge associates. The network works to foster a safe and inclusive work environment for all members while supporting initiatives surrounding education and awareness, community outreach, personal and professional development. Broadridge has been recognized among the "Best Places to Work for LGBTQ Equality" by the Human Rights Campaign Foundation since 2013.
The MultiCultural Associate Network (MCAN)
MCAN helps support and develop exceptional Broadridge associates representing a wide range of colours, cultures, and backgrounds. The network includes numerous subcommittees that support initiatives including professional development, networking, communications, and community and market outreach.
"By creating a forum for all voices to be heard, we are opening the door for talent to emerge and be recognised. The MCAN network brings value to Broadridge by highlighting the value of its members."
Benefits and Policies
Everyone has their own personal and career goals. At Broadridge, we strive to create an environment where associates can achieve both. This means giving our associates flexibility and choice in the way they manage their careers, work schedules, and personal and family needs. In addition to comprehensive healthcare options and a flexible work schedule program, Broadridge also offers associates backup child care, maternity and paternity leave, tuition assistance, and gender transition support and guidelines. We review and update these policies and programmes regularly to promote the best possible environment for all of our associates.
Broadridge is an equal opportunity employer.
---
Delivering Exceptional Business Results
By fostering diversity and inclusion within Broadridge, we are able to drive success for our associates, our clients and our shareholders. Our associates are empowered and encouraged to find innovative solutions to complex business challenges and to seek out ways to stay on the leading edge of a fast-changing marketplace. Our commitment to creating a diverse and inclusive workplace makes us more agile, more understanding and more culturally aware so we can continue building lasting partnerships with our clients and in our communities.
Awards and Recognition
We are proud to have been recognised by several organisations over the years for our commitment to diversity and inclusion including:
Best Places to Work for LGBTQ Equality
Recognised among the "Best Places to Work for LGBTQ Equality" by the Human Rights Campaign Foundation for LGBTQ Workforce Equality from 2013 to 2019, recently receiving a perfect score of 100.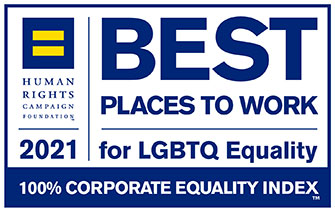 Best Companies to Work For in the State of New York
Ranked one of the Best Companies to Work For in the State of New York, the home of our corporate headquarters and several other offices, for 12 consecutive years. Broadridge is one of five companies who achieved the consecutive recognition.
Women's Forum of New York
Recognised by the Women's Forum of New York, a preeminent organisation comprised of exceptional women leaders, as a leader in gender inclusivity and among the 52 Fortune 500 companies with at least 20% female representation on their boards.
Great Place to Work
One of Broadridge's biggest strengths has always been our culture, and our associates are the key ingredient in what makes it great. Since 2009, Broadridge has leveraged the Great Place to Work® (GPTW) Survey for insights to help us along our journey to building a great institution. Listening to our associates' feedback about our culture and seeing how Broadridge compares with other well-respected organizations is critical in our endeavor to make Broadridge a global employer of choice. We are proud to receive our 2020 Great Place to Work certifications in Canada, India and the United States.
World's Most Admired Companies
Named by FORTUNE® magazine to its 2016 list of the World's Most Admired Companies in the financial data services category.
Learn more about our Awards and Recognition.
---
"Inclusion at Broadridge is about creating a work environment that brings out the best in all of us."
Investing in the success of our communities
As part of our commitment to service, we form close partnerships with the countless individuals and communities who make our continued success possible.