An Inclusive and Diverse Workforce
As a leading provider of technology, communications, and data and analytics solutions to businesses around the world, Broadridge must have the ability to understand, embrace, and operate in a multicultural environment. Every person has unique strengths which, when fully appreciated and embraced, allow each individual to perform at his or her best and the organization as a whole to prosper. Our goal is to ensure our associates at every level better represent the diversity of the clients we serve and communities in which we work.
For over 10 years, Broadridge has been committed to promoting inclusion and diversity and pursues both top-down and bottom-up approaches to advancing inclusion and diversity initiatives and values into our culture. This commitment is reflected in our associates of varying backgrounds working in 18 countries. Broadridge recognizes that developing and maintaining diverse talent and having people of all backgrounds, experiences and identities as part of Broadridge is not only an important social obligation but also a critical component to the Company's continued growth and success, in providing award-winning service for our clients and, ultimately, in creating value for stockholders.
An Inclusive Environment
Broadridge is a place where each of our associates can bring their full self to work every day. We are stronger and more innovative when we give everyone their due respect and embrace each other's similarities, differences, and unique perspectives. By providing our associates the tools and support they need to perform at their best and demonstrating that their contributions are valued, Broadridge fosters a culture of empowerment where everyone can succeed.
Broadridge has adopted the Broadridge Inclusiveness Pledge which outlines the strategic principles that guide our commitment and actions to promote inclusion and diversity across the organization. The Inclusiveness Pledge was adopted by our senior management team and our Chief Executive Officer, Timothy C. Gokey, spearheads the Company's efforts to uphold the principles of the Pledge. Broadridge also has an Executive Diversity Committee, which includes members of our senior management such as the Chief Human Resources Officer, Chief Financial Officer and Chief Sales and Marketing Officer, and an Inclusion Council. The Executive Diversity Committee and the Inclusion Council each meet quarterly and track the Company's progress in promoting inclusion and diversity to ensure the Company delivers on such commitments.
See the Broadridge Inclusiveness Pledge.
Diverse Representation and Recruitment
Fostering a diverse workforce requires action and commitment. We have a clear roadmap to meet our diversity goals and provide opportunities for new and existing associates. This includes growing our pool of diverse talent by hiring and promoting qualified candidates from a variety of underrepresented backgrounds—especially women, people of color, those in the LGBTQ community, and veterans—and creating an environment that allows everyone to perform at their best.
Broadridge believes that accountability and transparency in the hiring process are important to further an inclusive and diverse workforce. We have made a commitment in this area by holding our teams accountable in the following ways:
Every executive candidate should be interviewed by a diverse set of individuals.
All open executive roles should have diverse qualified candidates for hiring consideration.
A standard set of criteria and review processes have been developed to lessen bias.
Broadridge ensures equal opportunity for all and provides mobility options for diverse talent, especially in the executive ranks. The firm is committed to paving opportunities for top talent.
University engagement is also a prime part of Broadridge's approach to inclusion and diversity and Broadridge's talent acquisition team actively seeks out talent that will bring new energy, thinking and experiences to the company. Broadridge participates in diversity days across a number of U.S. academic institutions and has made a concerted effort to actively recruit at schools with a diverse representation of talent.
---
Learning and Development
In order to truly benefit from a diverse and inclusive workforce, we must provide opportunities to improve cultural competence. Broadridge delivers educational opportunities such as formal classes, training programs, peer groups, and events such as our popular Broadridge Cultural Week, which gives our associates an opportunity to learn about and build on the varying cultural and community norms of our colleagues and clients.
Dynamic Leadership and Highly Skilled, Engaged Associates
Across our 10,000+ strong organization—spanning all positions and locations worldwide—our executive leaders and our associates are a dedicated, dynamic, highly skilled, and fully engaged team. These qualities are required to consistently exceed expectations, influence markets across the globe, and raise the bar with each opportunity.
All Broadridge leaders belong to peer groups that meet eight times a year to explore leadership development and share their personal leadership experiences, by discussing and recommending best practices for creating an inclusive and engaging workplace.
Opportunity for Career Enrichment and Leadership Development
We believe that our associates are one of our most important resources. Based on this belief, we strive to provide an environment that supports career enrichment and leadership development opportunities. Through Broadridge University, our associates have the chance to expand their skills and knowledge. Our leadership development programs all contribute to outstanding success stories within Broadridge. Encouraging and rewarding professional development is a core part of our culture, which is dedicated to investing in its most important asset.
Broadridge University
Broadridge University is key to a successful business path. More than just a learning management hub, Broadridge University offers a comprehensive suite of online courses and on-site training. Broadridge also has a tuition reimbursement program, and we support participation in external learning opportunities. This global business toolkit gives participants the opportunity to learn new skills and competencies, develop core talents, and expand areas of expertise. It can help our associates grow in their jobs, our organization, and the financial services industry.
Select Associate Benefits
Everyone has their own personal and career goals. At Broadridge, we strive to create an environment where associates can achieve both. This means giving our associates flexibility and choice in the way they manage their careers, work schedules, and personal and family needs. In addition to comprehensive healthcare options and a flexible work schedule program, Broadridge also offers associates backup child care, maternity and paternity leave, tuition assistance, and gender transition support and guidelines. We review and update these policies and programs regularly to promote the best possible environment for all of our associates.
Paid Family Leave
Broadridge provides 9 weeks of paid maternity leave (post-delivery) and 6 weeks of paid paternity and adoption leave benefit to all eligible associates.
Matching Gift Program
Our Matching Gift program allows regular full-time and part-time associates with at least 3 months of service to contribute to eligible institutions of their choice whereby Broadridge will make a dollar-for-dollar match up to certain annual amounts.
Volunteer Time Off
To support our associates' valuable community involvement and participation in volunteer-related activities, Broadridge offers up to 3 days of paid time off to part-time and full-time associates for eligible volunteer activities We believe that you can accomplish anything with the right tools and that all things are possible. Your continuing professional development plays a key role in enhancing success in business as well as in life. Individual growth and success as an associate comes with regular professional learning–it's what keeps us fresh and motivated. This continued experience assures that you will be able to make fantastic contributions to Broadridge, our clients, and most importantly ourselves.
Scholarship Program
Each year, in association with the National Merit Scholarship Corporation, Broadridge sponsors a college scholarship program for qualified, high achieving college bound students who are the children of Broadridge associates.
Tuition Reimbursement
Regular full-time associates working at least 32 hours per week are eligible for reimbursement of tuition costs up to $5,250 per year.
---
Wellness benefits
Programs include Transit Program, Childcare Backup Program, Child Daycare Center Discounts, and Child/Elder Care Resource and Referral Services.
Healthyroads
Broadridge's wellness program, Healthyrewards, is designed to help you maintain a healthy lifestyle while offering you and your spouse (if applicable) the opportunity to earn financial incentives. Broadridge is partnered with Healthyroads, a reputable wellness provider, to provide opportunities to earn points towards these incentives with innovative resources that include an online personal health assessment (PHA), biometric screenings, health and lifestyle coaching services and fitness tracking tools.
National Fitness Network
Broadridge offers associates and their dependents access to discounted gym and fitness club memberships through the GlobalFit Gym Network 360 Advantage. What's more, GlobalFit offers special pricing on nutrition and healthy eating programs, and fitness and wellness products designed to improve your fitness and your life.
Employee Assistance Program
Through professional counselors, this service provides confidential off-site counseling to associates and their dependents for such problems as substance abuse, marital difficulties, parent/child conflicts and many other areas of concern.
Onsite Wellness Center
The Newark, Lake Success, 1 Park Ave, El Dorado Hills and Edgewood locations have on site medical facilities to promote the health and wellness of our associates.

Broadridge is an equal opportunity employer.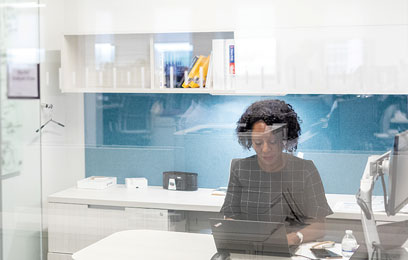 "For Broadridge to be successful, our associates must reflect the diversity of the communities and cultures in which we operate. That means we must attract, retain and motivate people from many backgrounds and perspectives; being diverse is not optional, it is imperative."
Associate Networks
Broadridge supports a number of associate-led networks where associates with similar backgrounds and interests can find peer support, shape company policy and culture, receive mentorship from senior members, and develop their careers. While associate networks each have a specific focus, membership is open to anyone at Broadridge. Our growing list of networks includes:
The Women's Leadership Forum (WLF)
The WLF and its multiple chapters across Broadridge work to highlight and support the perspectives of women, advance the careers of female associates, and address existing barriers to achievement in the workplace.
B.Pride
B.Pride is a support network and career advancement group for lesbian, bisexual, gay, transgender, and allied Broadridge associates. The network works to foster a safe and inclusive work environment for all members while supporting initiatives surrounding education and awareness, community outreach, personal and professional development. Broadridge has been recognized among the "Best Places to Work for LGBTQ Equality" by the Human Rights Campaign Foundation since 2013.
The MultiCultural Associate Network (MCAN)
MCAN helps support and develop exceptional Broadridge associates representing a wide range of cultures, backgrounds and identities. The network includes numerous subcommittees that support initiatives including professional development, networking, communications, community and market outreach.
---
Delivering Exceptional Business Results
By fostering inclusion and diversity within Broadridge, we are able to drive success for our associates, our clients, and our stockholders. Our associates are empowered and encouraged to find innovative solutions to complex business challenges and to seek out ways to stay on the leading edge of a fast-changing marketplace. Our commitment to creating an inclusive and diverse workplace makes us more agile, more understanding, and more culturally aware so we can continue building lasting partnerships with our clients and in our communities.
Awards and Recognition
We are proud to have been recognized by several organizations over the years for our commitment to inclusion and diversity, including:
Best Places to Work for LGBTQ Equality
Recognized among the "Best Places to Work for LGBTQ Equality" by the Human Rights Campaign Foundation for LGBTQ Workforce Equality from 2013 to 2019, recently receiving a perfect score of 100.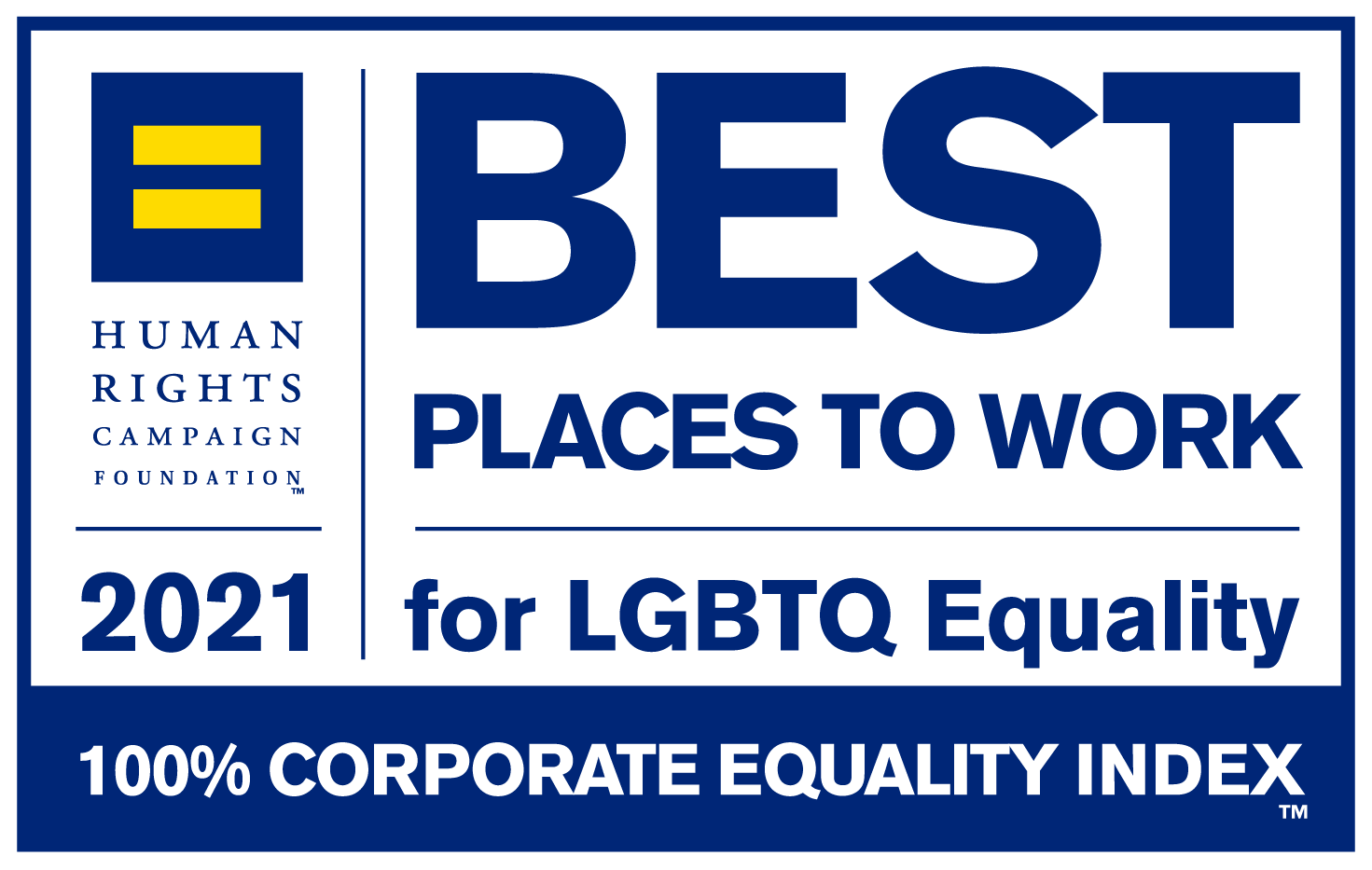 Best Companies to Work For in the State of New York
Ranked one of the Best Companies to Work For in the State of New York, the home of our corporate headquarters and several other offices, for 12 consecutive years. Broadridge is one of five companies who achieved the consecutive recognition.
Women's Forum of New York
Recognized by the Women's Forum of New York, a preeminent organization comprised of exceptional women leaders, as a leader in gender inclusivity and among the 52 Fortune 500 companies with at least 20% female representation on their boards.
Great Place to Work
One of Broadridge's biggest strengths has always been our culture, and our associates are the key ingredient in what makes it great. Since 2009, Broadridge has leveraged the Great Place to Work® (GPTW) Survey for insights to help us along our journey to building a great institution. Listening to our associates' feedback about our culture and seeing how Broadridge compares with other well-respected organizations is critical in our endeavor to make Broadridge a global employer of choice. We are proud to receive our 2020 Great Place to Work certifications in Canada, India and the United States.
BISA Diversity and Inclusion Award
Broadridge received the 2019 Winner of the BISA Diversity & Inclusion Award. The Bank Insurance & Securities Association (BISA) is the leading financial services industry association dedicated to serving those responsible for the marketing, sales and distribution of securities, insurance, and other financial products and advisory services through the bank channel.
InvestmentNews 2019 Women to Watch
Frieda Lewis has been recognized as one of InvestmentNews' 2019 Women to Watch. As one of the 20 prestigious winners, Frieda was chosen from several hundred nominations for her leadership, contributions and impact in the financial advice industry. The rigorous selection process identified women who possess leadership skills, the ability to effect change in the industry, a willingness to share their expertise with other women, and are committed to giving back to the community.
Learn more about our Awards and Recognition.
"Inclusion at Broadridge is about creating a work environment that brings out the best in all of us."
---
Commitment to Supplier Diversity
Broadridge also strives to promote inclusion and diversity outside of the company in the communities in which we work. Broadridge has a Chief Commercial Diversity Officer who works with executives and our clients to discuss the positive impact that inclusion and diversity has on business outcomes. Through our Chief Commercial Diversity Officer, Broadridge has been instrumental in convening and participating in industry associations and boards that align with this mission including the Wall Street Women's Alliance, the Women's Bond Club and the Securities Industry and Financial Markets Association Diversity Board.
Broadridge proactively identifies and builds relationships with, and purchases goods and services from, certified diverse suppliers to help create opportunities in the communities it serves and achieve its operational and financial objectives. In doing so, Broadridge has adopted the Broadridge Inclusiveness Pledge and the Supplier Diversity Program, which has the following objectives:
seek out certified diverse suppliers that can provide competitive, high-quality goods and services;
ensure the inclusion of diverse suppliers as a part of our strategic sourcing and procurement process; and
communicate the value of supplier diversity both internally and externally to all stakeholders.
Learn more about our Commitment to Supplier Diversity.

---
Human Rights Statement of Commitment
Broadridge is committed to combating slavery and human trafficking in its operations and supply chains. To that end, Broadridge has adopted a Human Rights Statement of Commitment to explain the steps it takes to monitor and eliminate the use of or participation in slavery or human trafficking throughout its business. See Broadridge's Human Rights Statement of Commitment.
---
Our Ethical Culture
Broadridge is committed to conducting its business with uncompromising honesty and integrity. Our associate policies and training programs assist us with this commitment to maintain an ethical business culture. Broadridge's Code of Business Conduct and Ethics is distributed to all associates on an annual basis and associates are required to acknowledge that they have received and reviewed its contents. Associates also receive annual training on the Code of Business Conduct and Ethics. Broadridge has also adopted a Code of Ethics for Principal Executive Officer and Senior Financial Officers to foster a culture of transparency, integrity and honesty. In addition, our associates receive annual compliance training in various areas with the goal of ensuring a secure, safe and compliant environment including anti-harassment and discrimination, anti-bribery and corruption, privacy awareness and information security, and enterprise risk management training.
---
Vendor Code of Conduct
Broadridge is committed to conducting its business with uncompromising honesty and integrity. Our vendors play an important role in helping to reach our goals of high ethical standards and compliance with laws and regulations. To that end, Broadridge has adopted a Vendor Code of Conduct that reflects the minimum standards by which vendors are expected to conduct themselves in connection with providing goods and services to Broadridge. See Broadridge's Vendor Code of Conduct.
---
Corporate Social Responsibility
Investing in the success of our communities
As part of our commitment to service, we form close partnerships with the countless individuals and communities who make our continued success possible. Learn more about our Corporate Social Responsibility.