Virtual Steering Committee
The pandemic has brought a slew of challenges to the office workplace. Conducting a successful and seamless Steering Committee was not one of them. The past two quarterly "SteerCos" were conducted in a virtual and secure environment allowing us to discuss timely and relevant topics and industry updates seamlessly. Broadridge and Committee Members even conducted an informative panel discussion on Distributed Ledger where industry leaders and member firms alike touched on the anticipated value gains their organizations are expecting as a result of DLR implementation over the next few months. In short, this is yet another example of how the Broadridge community has been able to persevere in the face of adversity and bring each other together, even in the most challenging circumstances.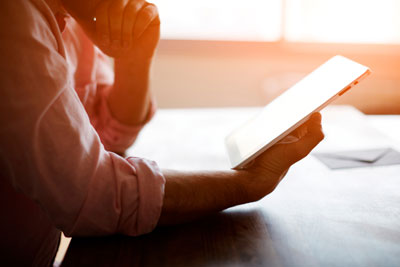 Negative Yield & Negative Finance Rates
As discussed in the past, negative yields across all fixed income asset classes are fully supported by impact™ today. This includes negative yields across all when-issued (WI) instruments as well as negative repo rates.
Negative Coupon Rates
The Fed advised that negative coupon rates are not being considered at this time for US Treasuries. Despite this, Broadridge is committed to keeping a finger on the pulse of the situation through our participation in industry committees and thinktanks. SIFMA, for instance, launched a working group on negative coupon rates earlier this summer, of which Broadridge is an active participant. During one session, SIFMA inquired about our readiness in support of negative coupon instruments. As such, Broadridge performed a high-level assessment/analysis of what it would take for our infrastructure to support a negative-coupon security. The development effort is sizable, and if the market begins to lean more towards this becoming a reality, we will convene a working group to help drive this forward across Broadridge.