Data Lineage
Broadridge can help your firm better comply with BCBS 239 regulations regarding mapping the Data Lineage around your firm's Critical Data Elements (CDEs). Proper Data Management is critical to maintain proper standing in front of the regulators. The journey your CDEs take doesn't have to end when it leaves your perimeter and enters Broadridge. Let us help you comply with this regulation and document the hops your CDEs take through our infrastructure, helping you identify any data transformations taking place along the way while also ensuring your data is fit for purpose, received timely, and adaptable to your firm's needs.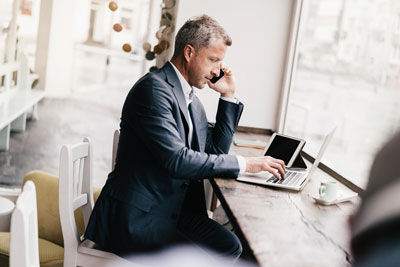 Federal Reserve Programs
Earlier this year, the Federal Reserve implemented various liquidity programs, each geared towards helping to jumpstart economic recovery stemming from the onset of the pandemic. Although the collateral types vary per program, the concept of acting as a lending facility for your investor community remains the same throughout. Whether it's TALF or one of the other liquidity inducing programs, the booking on your front ends requires manual intervention on the back end to ensure proper settlement. This can entail the manual settling of trades to replicate the pairing off of an outright vs. a repo transaction, as well as toggling on and off repo tracking, to name a few use cases. These transaction types don't occur under normal business conditions, so when they arise in the current economic climate this past year has brought us, it requires bridging the gaps through only the special type of partnership that Broadridge has with our clients to ensure proper trade flow and the expected outcomes for these sensitive transactions.
BNY Mellon Resiliency
As part of BNY Mellon's resiliency efforts, they have recently launched a bulk upload feature that clients can leverage to load Tri-Party deals to AccessEdge in the event of an extended period of connection outage. This accompanies the previously released BDC functionality that was featured for outright and bilateral repo transactions. Up to 100 trade instructions can be loaded at once along with Add, Cancel, Modify, and Force Mature functionality. Broadridge plans to implement a new feature that enriches a file with a client's trade data that can be loaded to BNY Mellon's platforms in the event of an impact™ to BNY Mellon outage either due to their connection being down or ours. This will allow clients to mitigate DoD costs and unnecessary fails by helping to ensure trades can still be fed to BNY Mellon during times of Disaster Recovery.