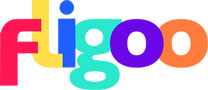 About Fligoo
Fligoo is a global, San Francisco-based technology company with expertise in Advanced Analytics, Decision Science, and Predictive Algorithms. They help industry leaders boost their business performance by using Artificial Intelligence (AI) to predict their customers' behavior and provide them with the products and services they need, when and how they need them. .
Fligoo's Enterprise AI Solutions have been implemented in very diverse industries all over the world. Their clients include the top ten financial institutions in North America, the top three retailers in the world, and the top 10 auto insurance & road assistance companies in Latin America. Fligoo currently has offices in North America, Argentina, Brasil, and Europe, with business development partners in Japan and Dubai.
About the partnership
Broadridge and Fligoo have entered into partnership to develop a suite of proprietary predictive analytics software products for the wealth management industry. These new software solutions will help banks and wealth management firms transform their business performance by harnessing vast amounts of data to accurately predict the needs of each client, creating a more personalized and customized client and investor experience.