Capital Markets are getting squeezed.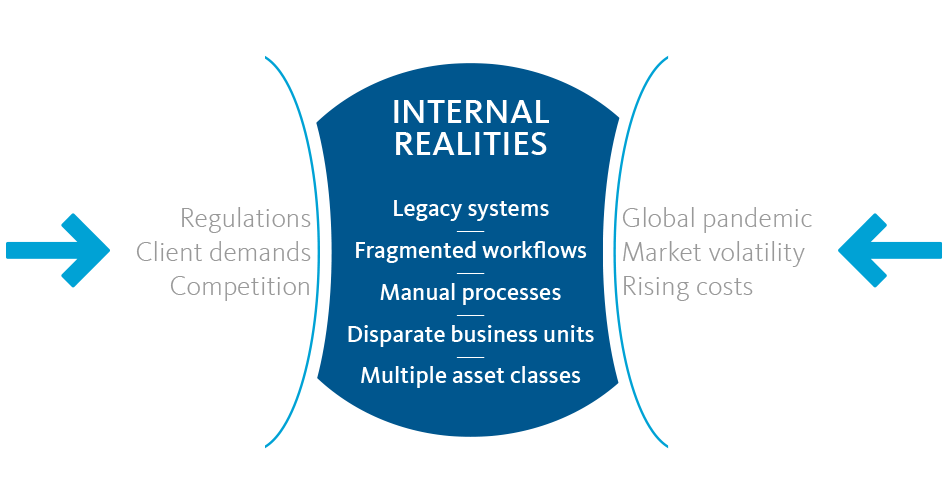 Meet the moment.
In this environment, transformation becomes the only safe play.
Nearly all firms expect changes to their operating models and next-gen technology strategies.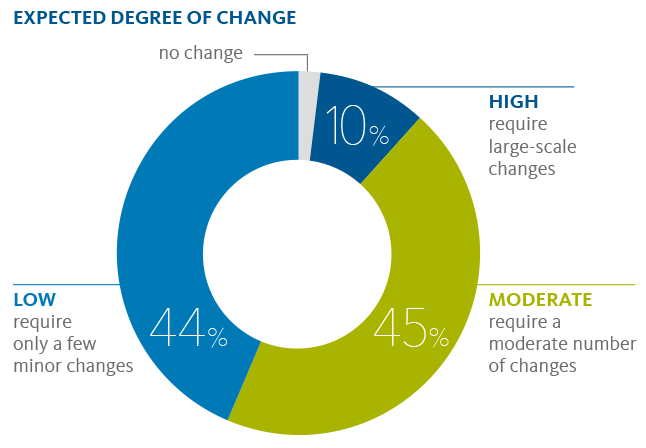 Six high-potential initiatives
Leaders prioritize projects where they can save now while also building for the future.
1. DIGITIZE YOUR CX

2. GROW YOUR FRANCHISE
To enhance the client experience and boost profitability, firms are looking less at product-driven marketing and focusing more on customer objectives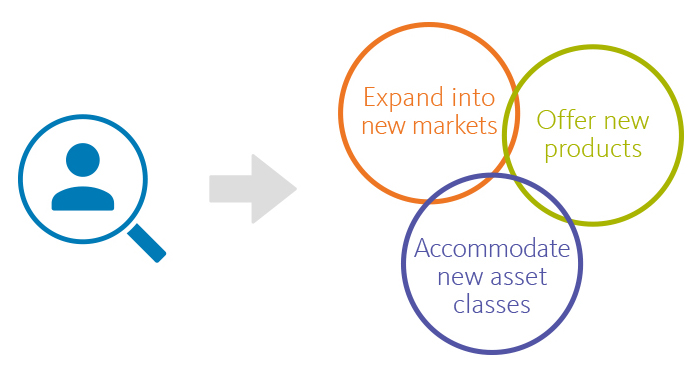 3. INVEST WHERE IT MATTERS—OUTSOURCE THE REST
As firms rethink their business model and redefine their scope, more businesses are outsourcing non-differentiating functions onto industry utilities.

70% of firms cite "Innovative use of next-gen technologies" as the important factor when assessing Fintech service-provider relationships.
4. MODERNIZE TECHNOLOGIES
Many firms are finding that technology modernization helps to significantly drive down operating costs while also gaining greater agility.

94% of the largest financial services firms (assets or AUM over $250 billion) are well into implementation of their cloud strategy.
5. CONSOLIDATE PLATFORMS
Firms are finding that merely bringing together disparate systems onto a single platform can dramatically decrease costs and reduce risk.

6. ENABLE YOUR DATA TO WORK HARDER

Rethink transformation
Transform in ways that maximize impact and increase agility.