Wholesalers and websites are the primary resources advisors use from ETF providers. These responses mirror findings in our previous study.

Although all the survey respondents use ETFs, more than a third do not have strong confidence in their knowledge level. Asset managers may look to help advisors build greater confidence in these investment options.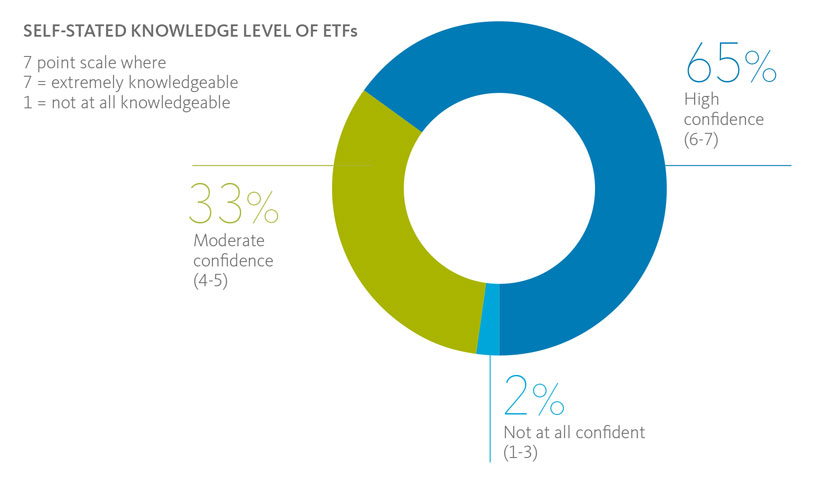 For the most part, advisors are satisfied with the ETF analytic tools available to them. However, only 16 percent say they are "excellent" — indicating room for improvement. Providing more sophisticated analytic resources might enable asset managers to strengthen relationships and further build advisor confidence.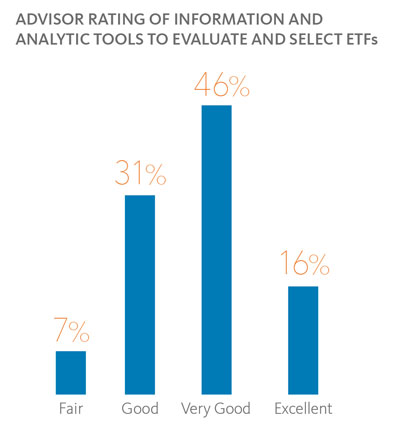 Looking toward next
The research shows clear opportunity. Asset managers should work to optimize their website to deliver better content and tools for advisors using ETFs. Websites are not merely digital brochures. They're vehicles to facilitate education, build confidence and support investment solutions.
Want more? Read the complete study here.