IN SEARCH OF ADVICE
They are touted as the most DIY generation of investors, yet the percentage of Millennial investors who say they work with an advisor is not that different from other generations.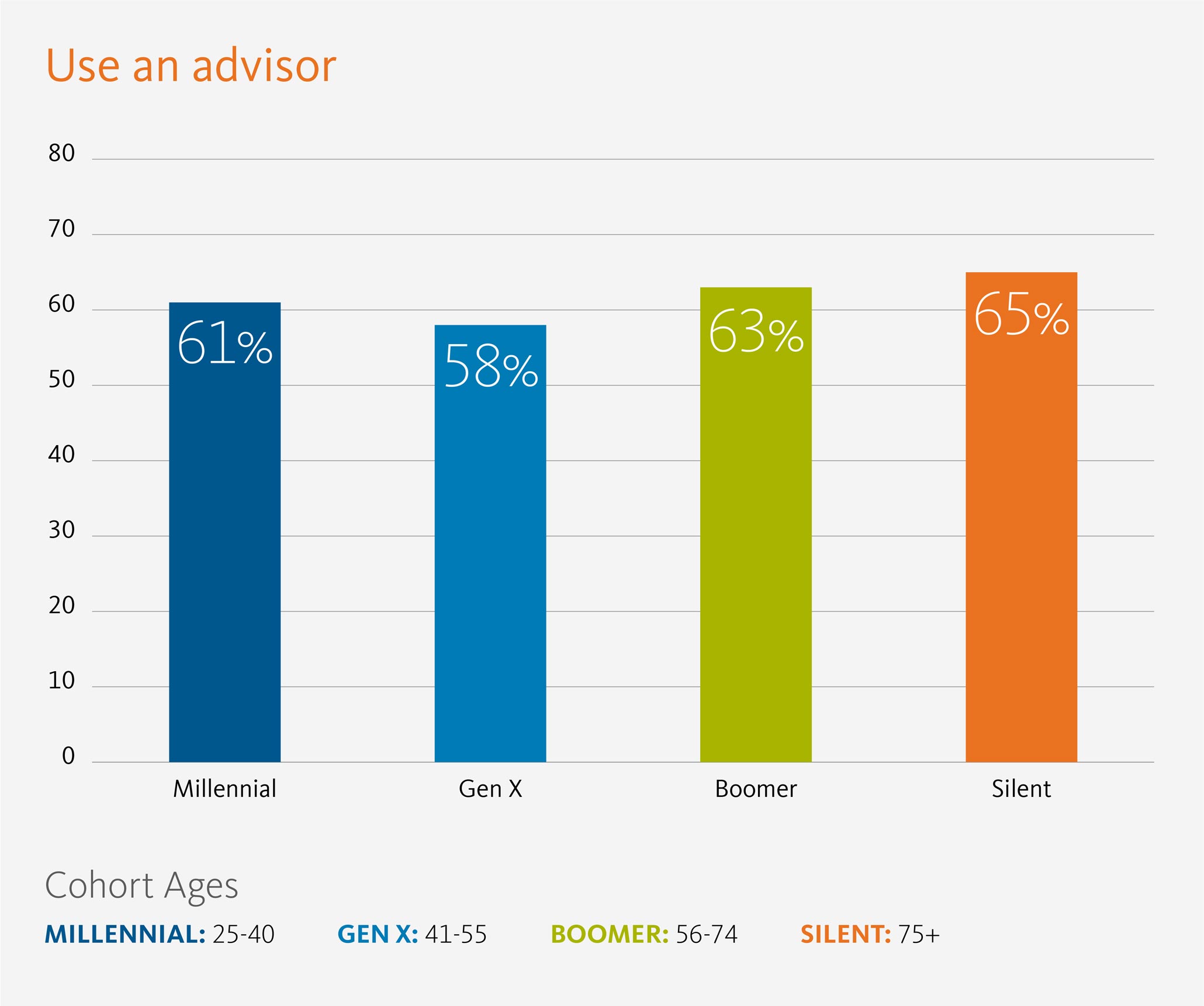 And a relatively high percentage of Millennial investors indicate they are likely to use an advisor within the next two years—making them a prime target for new relationships.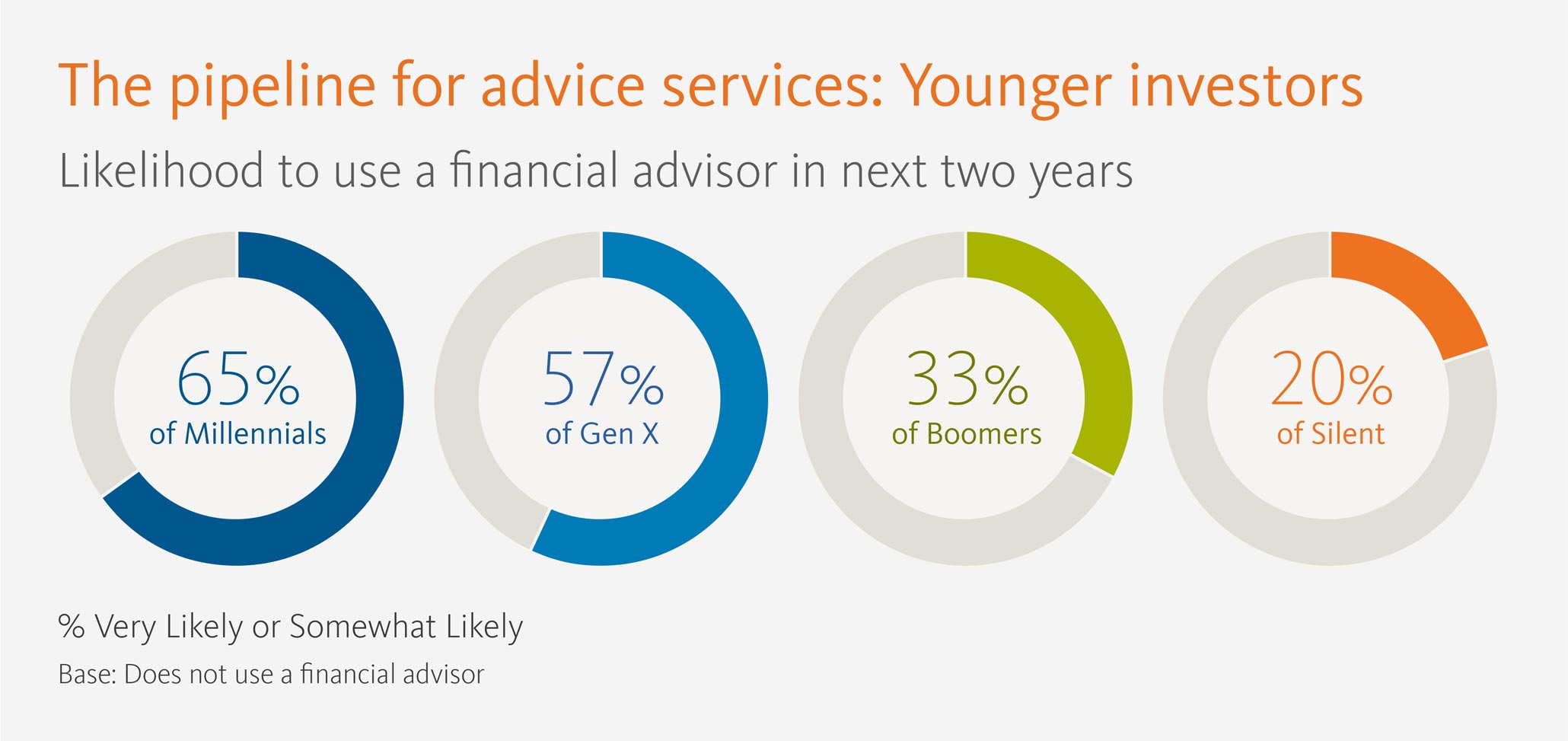 HOW THEY LIKE TO INVEST


UNPACKING DIGITAL PREFERENCES
This is a generation that is digitally inclined. Yet, they're not wildly different from the prior Gen X generation in their preference for online and mobile.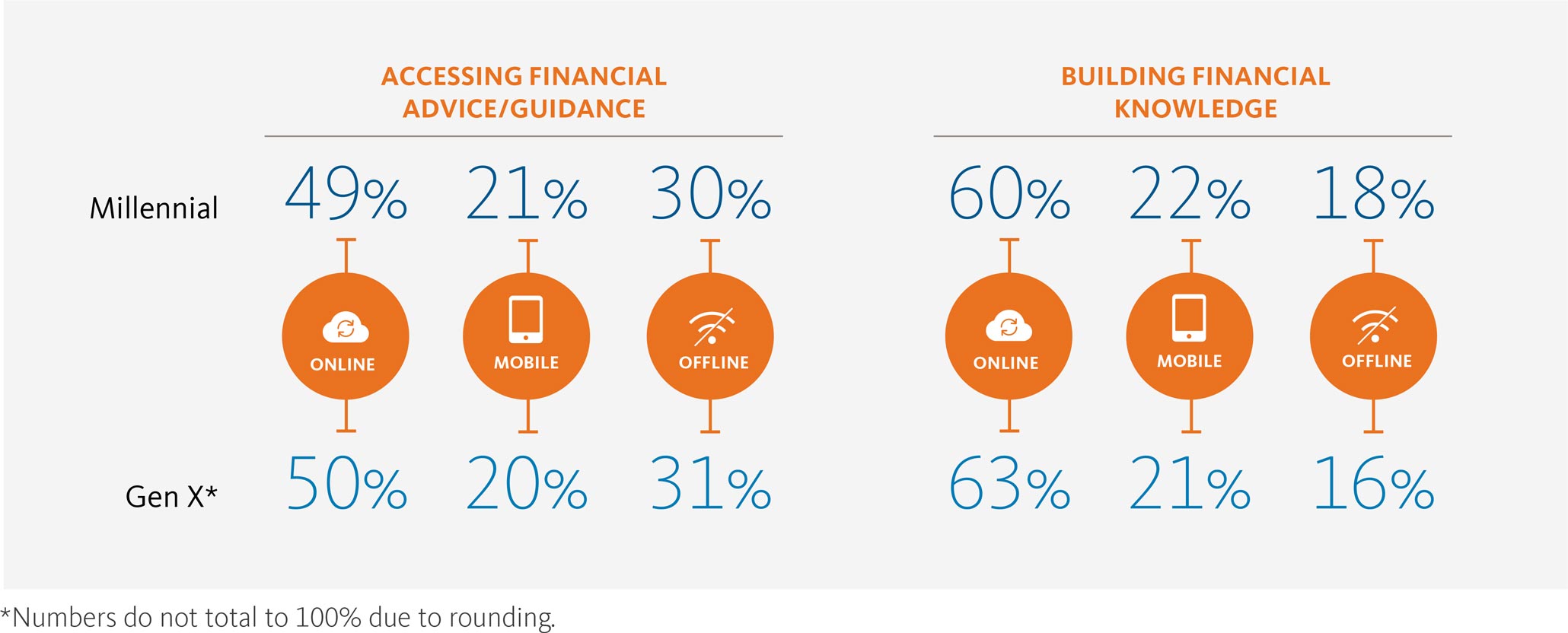 Yet, there are specific digital options that appeal more to Millennials.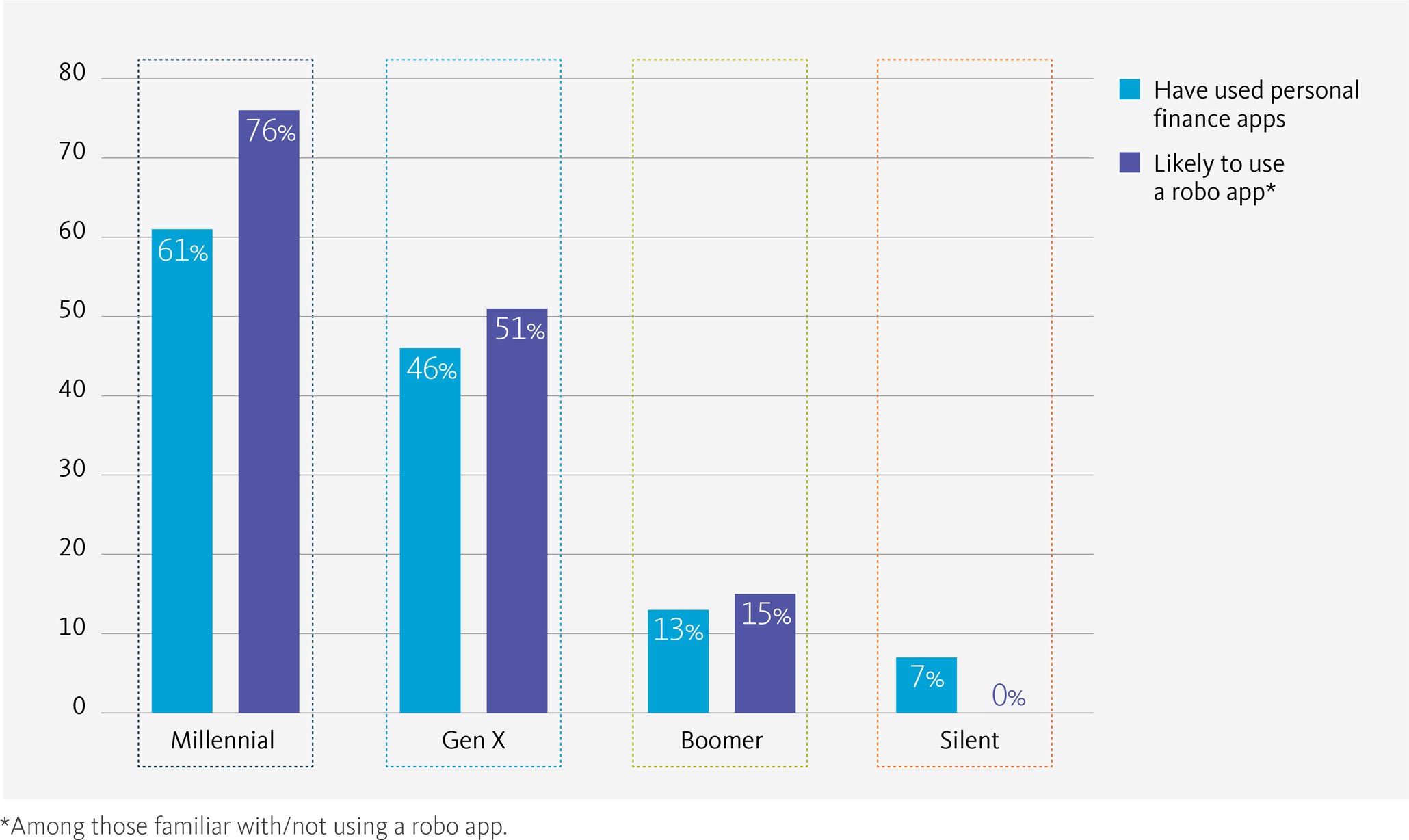 DRIVING NEW INVESTMENTS
Millennial investors are more interested in trying—and even pushing for—less conventional investment opportunities.

TAPPING INTO MILLENNIAL OPPORTUNITY
Growth-focused advisors will do well to target Millennial investors. Broadridge can help. We deliver technology-driven solutions that drive business transformation for our clients and help them get ahead of today's challenges to capitalize on what's next.
Let's get started. Contact your Broadridge representative today.PDF(Opens in new window) 488KB