Today offers great challenge and opportunity for enterprises as they move to improve their customer communications. On one hand, there is pressure to meet the new digital habits and expectations developed during the pandemic. This means shorter form content that is more personalized, more digital, and geared to support work-from-home and remote business. On the other hand, pandemic-induced transformation opens the door for a forward-thinking architecture that will centralize data; blend marketing and service communication, embrace new tools to generate content, unify history, and reserve spots for AI to help.
This webinar, with guest speaker, Forrester Vice President & Principal Analyst Craig Le Clair and Broadridge Chief Digital Officer Rob Krugman, will introduce the communications architecture of the future. View the on-demand webinar to learn:
How the pandemic will have long-lasting impacts on customer communications
How to revamp communications to unify channels and generate new forms of content
Why a centralized and broader view of data is essential for future customer communications
How AI can revise language, create new forms of content and determine the right message to send
All registrants will receive a copy of Craig Le Clair's upcoming report when available.
Featuring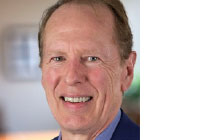 Craig Le Clair, Vice President & Principal Analyst, Forrester
Craig Le Clair serves enterprise architecture and business process professionals. He is an internationally recognized expert in automation, AI, and the future of work. His technology coverage areas include robotic process automation, AI solutions in financial services, and the potential workforce disruption due to these technologies. His 2019 book, Invisible Robots in the Quiet of the Night, has been met with wide acclaim. A prolific writer and speaker, Craig Le Clair is frequently quoted in The Wall Street Journal, New York Times, USA Today, Forbes, and many other publications and media outlets. Dynamic case management, electronic signature, and customer communications management round out his coverage.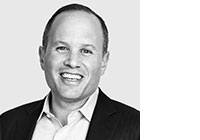 Rob Krugman, Chief Digital Officer, Broadridge
For the past two decades, Rob Krugman has been dedicated to innovating new solutions to help businesses get the most out of emerging digital technologies. Today, as chief digital officer for Broadridge, Rob leads digital strategy and innovation. By supplementing traditional communication channels with new and emerging technology, companies can improve customer engagement, reduce business costs and make every touchpoint more meaningful. Rob frequently presents (e.g., Money20/20, Health Plan Consumer Experience & Retention Summit, Digital Marketing Summit); is quoted in industry publications; and writes about the future of omni-channel engagement, consumer preferences, identity management and brand digitization strategies.